My 1st RV was actually a 1973 VW Westfalia back when I was a teenager in Maine. I had a lot of fun in that rig. I sold it in the mid 1980's to a guy named Sven Nordstrom (I still remember this strangers name?!) I had to chase him for months for the agreed upon payments (that's probably why I remember him). A selling lesson I learned early in life... good intentions and promises don't pay the bills.
Mine was identical to this one. Same color even.
I forgot about RVing for the next 25 years. Time sure does fly.
In the spring of 2010 I was checking Craigslist ads for bargains (like I do everyday) and spotted a listing for a 1996 Rialta camper with 30k miles for $9000. I didn't even know what a Rialta was. Some quick googling told me it was a cool little RV with a cult like following and a value much higher than the $9000 asking price.
It turned out that the seller was a lawyer settling an estate so he wanted to dispose of the RV ASAP. He told me that he had people calling from all over the country wanting to buy the Rialta. Luckily, I was the only local caller & we happened to have the cash on hand. The planets aligned. He agreed to let us see it before he made any other sale plans. I made an appointment to check it out the next weekend.
This is what it looked like when we arrived. You're probably thinking... "that looks pretty good". It's hard to photograph the years of built up grime on this RV or the smell of the inside. The poor RV had sat outside and unused for years. It was filthy outside and damp inside. The mice and squirrels were using it as their home.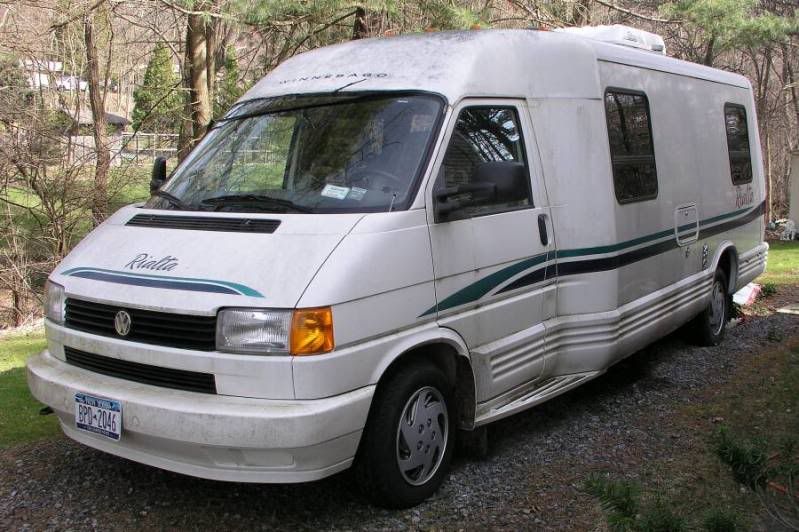 There was a big surprise awaiting us. The Lawyer had mistakenly advertised the 14 year old RV as having 30k miles but upon closer inspection, it actually had just 20,085 miles!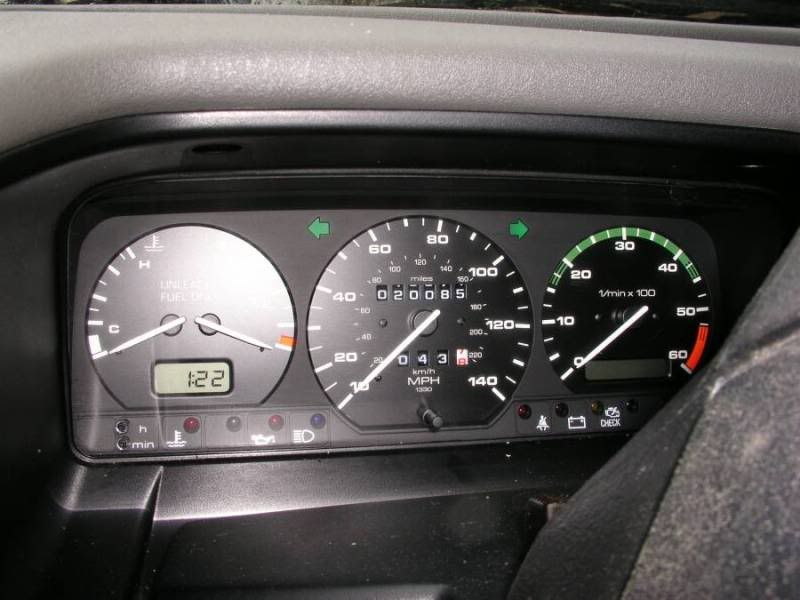 Crazy low mileage!
We made the deal to purchase the Rialta for $9600. The price went up $600 because of all the people interested. It was still a bargain so we didn't mind paying a little more.
I started cleaning it.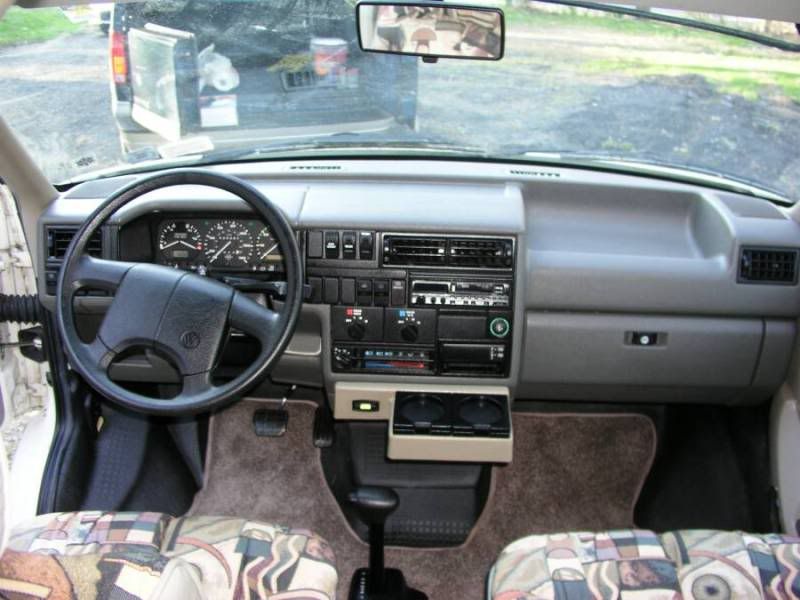 The comfy cab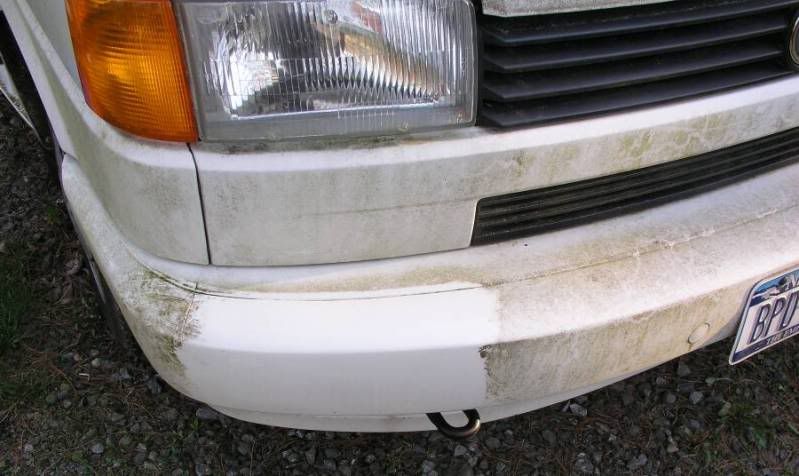 Here's a clean spot I made on the front bumper.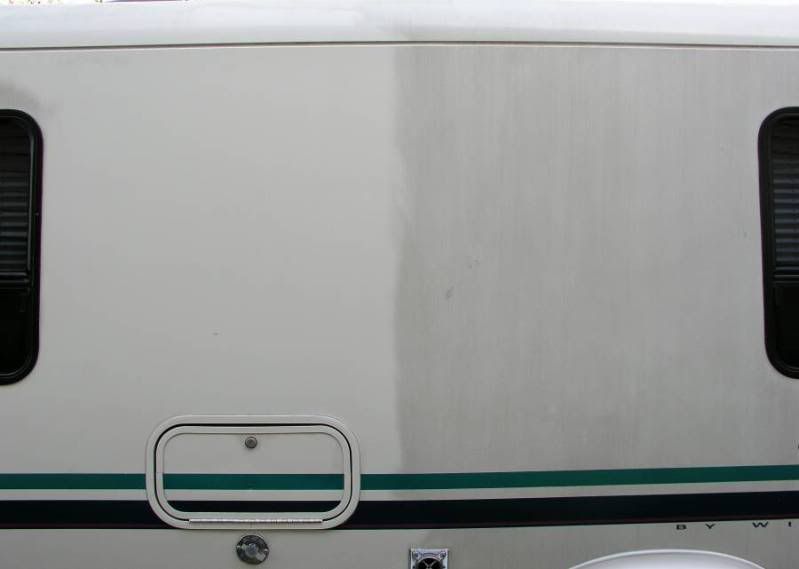 If you've owned a boat or RV you know about the dreaded "black streaks". The exterior of this Rilata was one gigantic black streak! This picture shows the difference between the polished side and the untouched side.

A clean spot on the roof.
It took about 2 weeks of elbow grease to get the interior and exterior looking and smelling like new again. It was worth all the effort. I introduced Herman to RVing that summer. We spent more time together and had more fun than we had in years. It was great! If your relationship is lacking "spice", getting stale or you're slowly growing apart after many years... buy an RV! It will bring you closer together and you'll have a blast!
The rialta is so small and easy to drive that we used it for running errands too. It's so nice to have a fridge, a kitchen, a bathroom and a bed with you at all times. I can't begin to describe how handy that is. RV'ers know the convience I speak of.
Here it is all cleaned up and ready for use.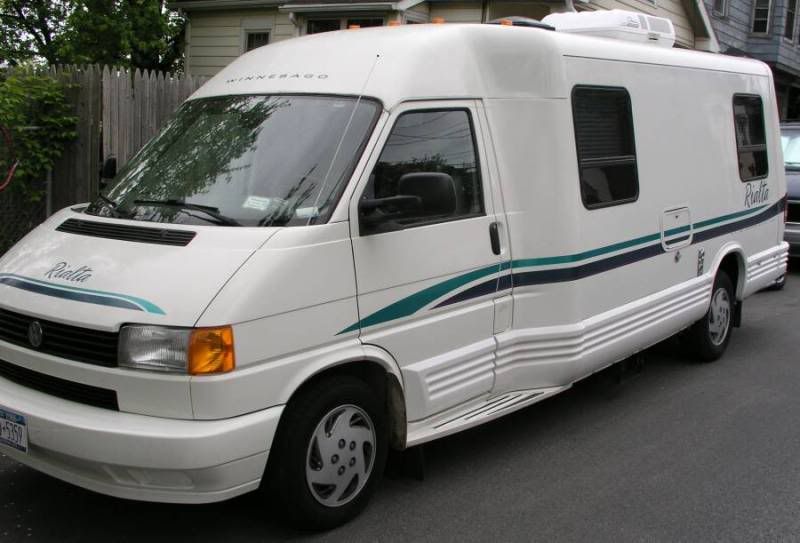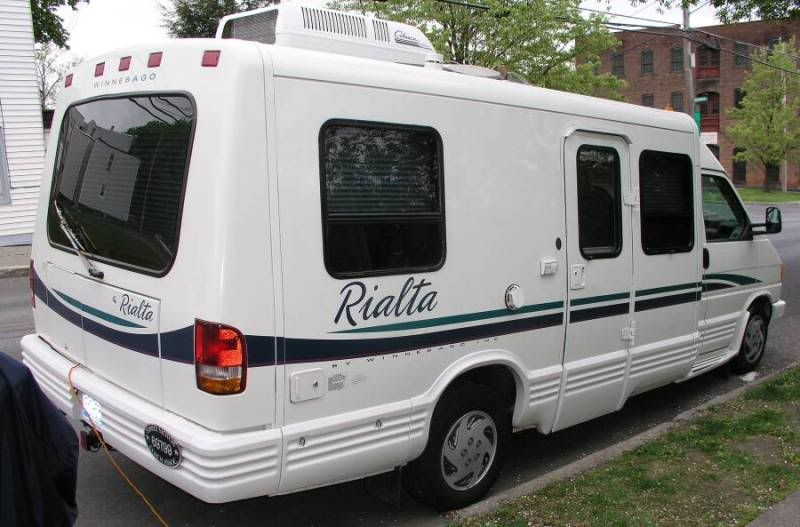 A cool little RV that drove very much like a small car or minivan.
It was 21.5 feet long and had a 5 cylinder VW gas engine.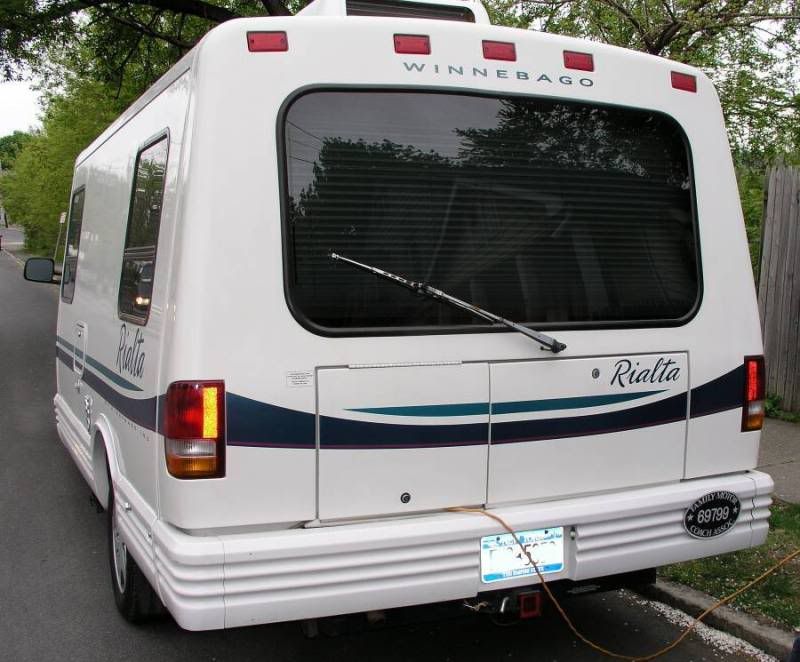 Plugged into shore power charging the 2 coach batteries.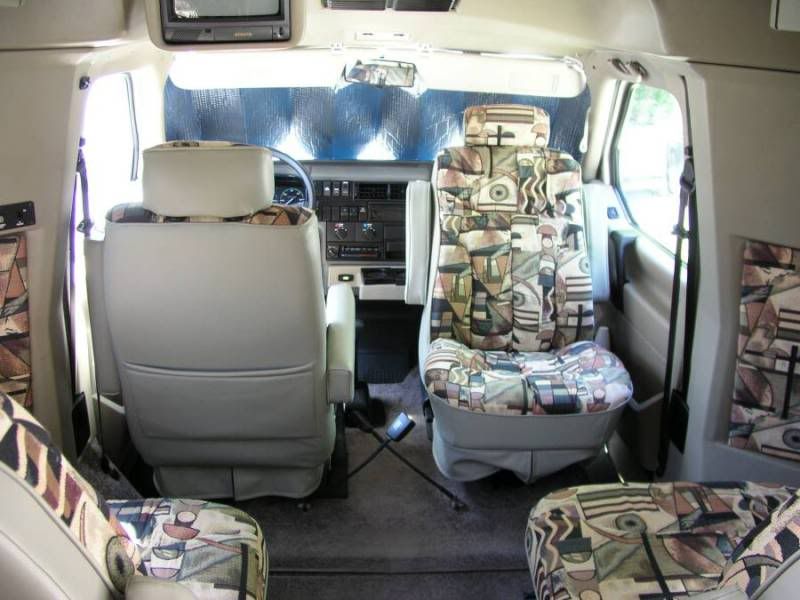 Both front seats swiveled rearward. The 2 center seats fold flat and turn into a large, fairly comfortable bed. It is a very well designed little RV.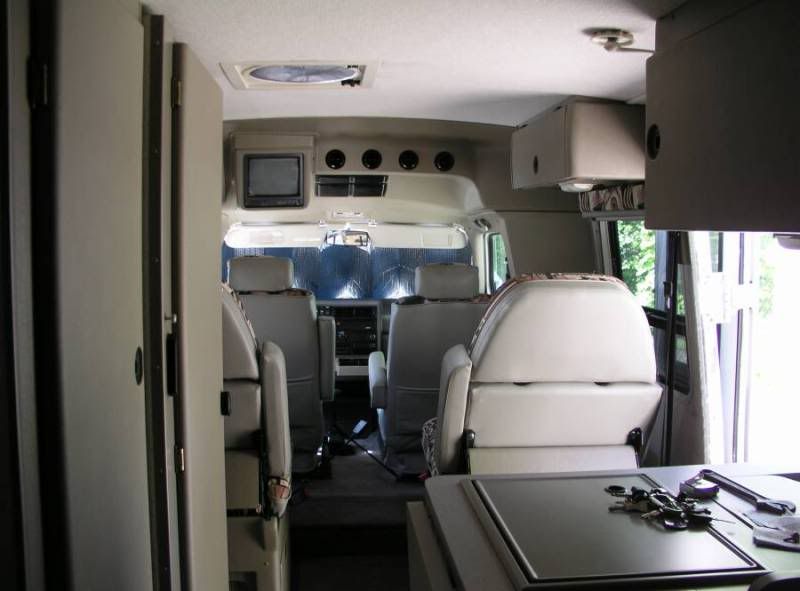 The inside of our 1996 Rialta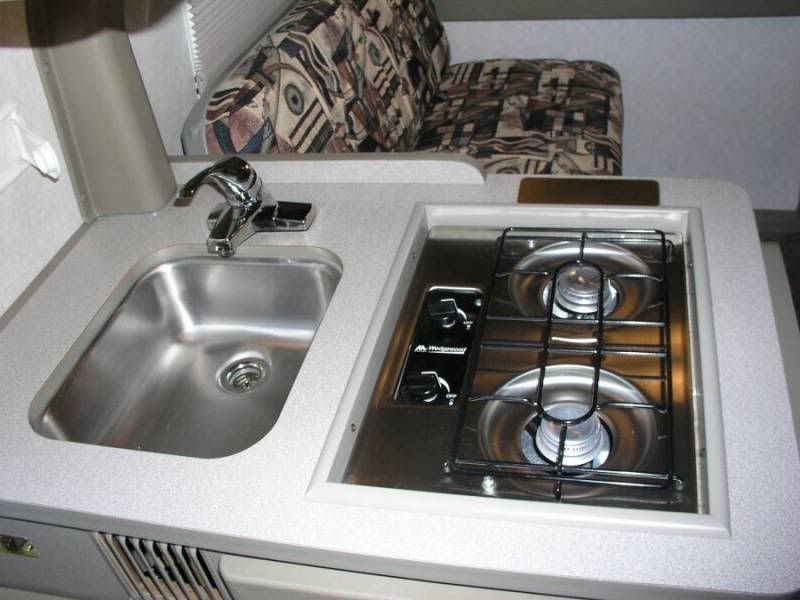 Small sink and 2 burner stove


It turned out to be a bit too small inside for us. I am 5' 11" tall and found myself bumping my head every time I moved inside. It was a good, reasonably priced first RV though. We sold it last fall to a nice retired couple from NY. They drove it to Alaska and back.
We liked RVing so much that we purched our Winnebago View this spring. It's a lot taller and a bit wider inside. Plus, it's 3 feet longer. We like it a lot but I can see us in a bigger class A at some point in the future.